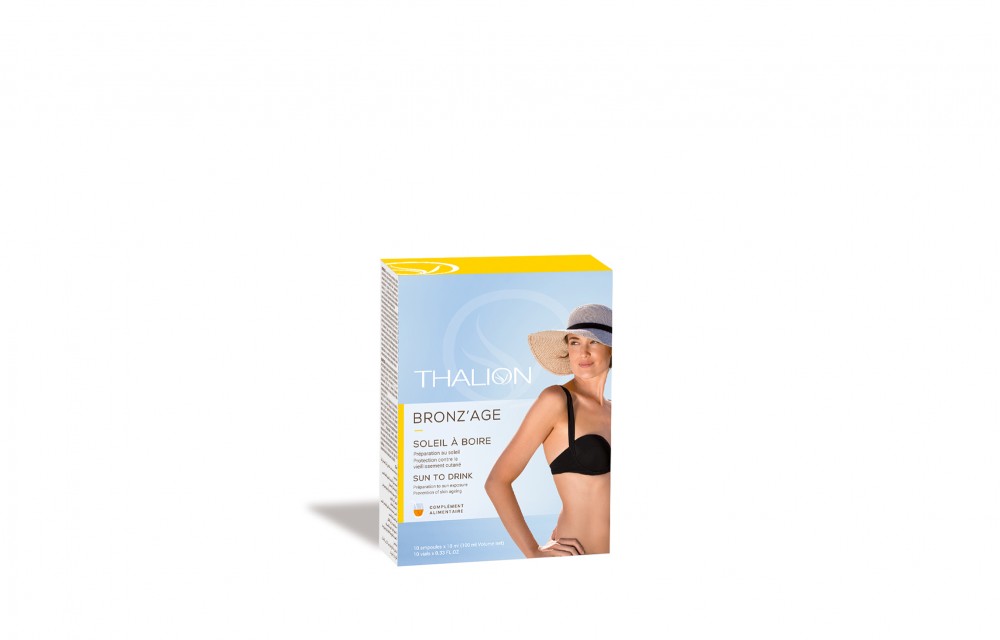 Bronz'Age
Product description
Bronz'Age is an innovative and original concentrated formula providing two major bene ts to the skin: prepare to sun exposure and prevent skin ageing. It is enriched with vitamins E, C and with lemon bio-avonoids, and contains easily assimilated ß-carotene which gives the skin a nice apricot-coloured complexion.
I like
• Prepares the suntan before exposure and sublimates it,
• Pleasant taste.
Thalion recommendation
1 dose per day, in the morning, pure or diluted in a glass of water. To be used before, during and after exposure period. Shake before use. Do not mix with other product containing vitamin A or ß-carotene. Do not use if pregnant. Do not forget to protect yourself with THALION sun care products when sunbathing. Store out of the reach of young children. Do not exceed the stated recommended daily dose. This product does not replace a varied, balanced diet and a healthy lifestyle.