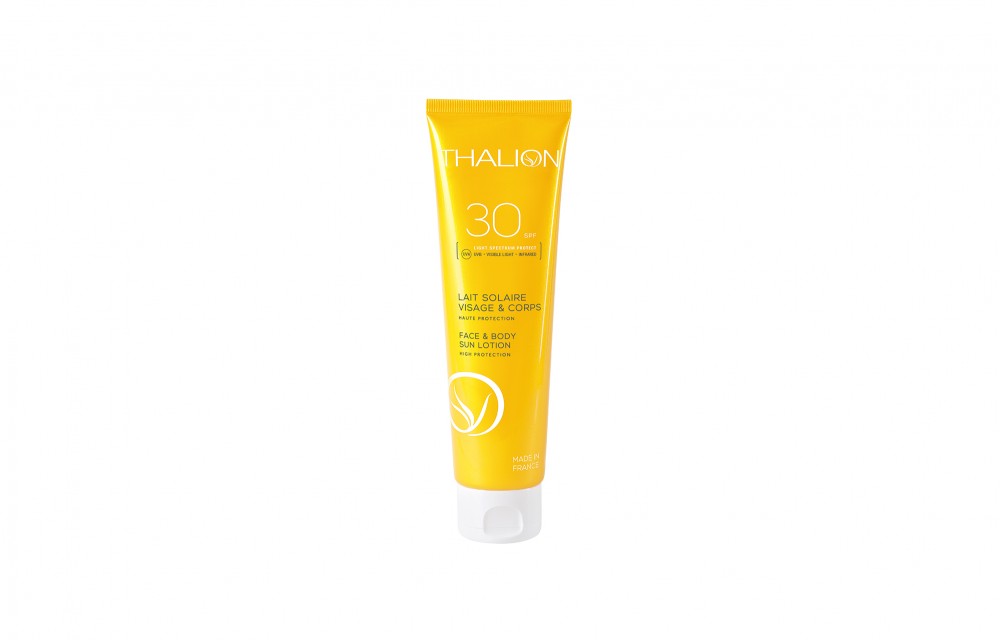 Face & Body Sun Lotion SPF30
Product description
This Sun Lotion SPF30 provides high protection thanks to Light Spectrum Protect technology, which not only targets UVA and UVB rays but also visible light and infrared. At the heart of its formula, the patented marine active ingredient Cell Guard HSP works in synergy with Sea Fennel to protect the epidermis from dehydration and oxidation.
The tan accelerator makes it possible to get a more intense tan quicker whilst reducing exposure time. Its fluid texture leaves a non-sticky finish.
Suitable for children, aged 3 and up.
I like
Medium protection against UVA & UVB rays,
Cellular protection.
Thalion recommendation
Appliquer généreusement sur le visage et le corps avant l'exposition au soleil. Renouveler régulièrement l'application pour maintenir la protection, surtout en cas de baignade, de transpiration ou de frottement.