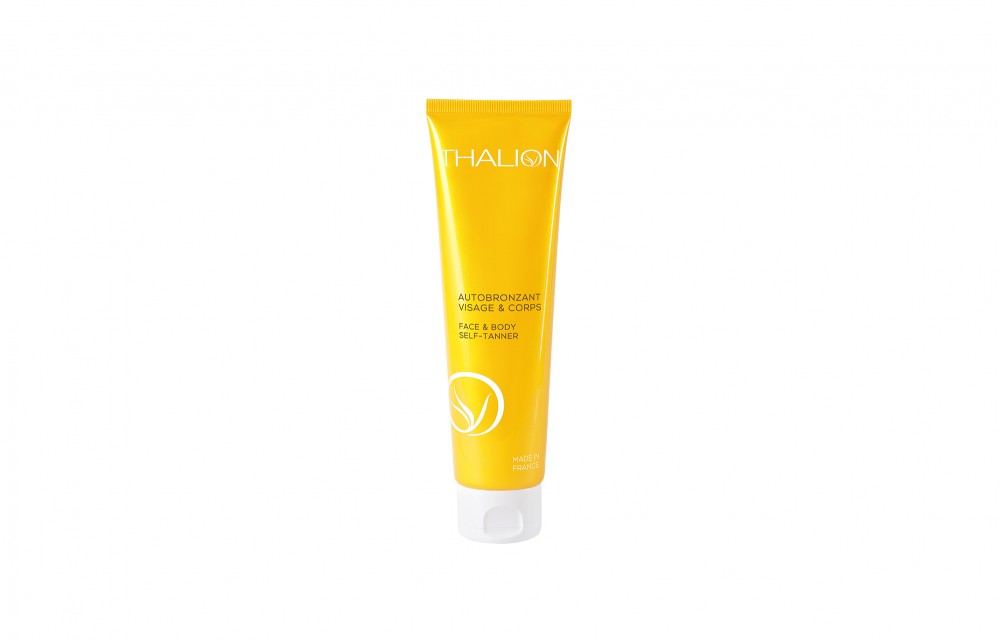 Face & Body Self Tanner
Product description
This self-tanning face & body care is especially formulated to provide a nice golden tan. It combines vitamins and marine trace-elements to recover revitalised, hydrated and luminous skin. The marine silicium improves the firmness, the suppleness and the elasticity of the skin. Its light non-greasy texture allows a homogeneous application and dries quickly.
I like
Easy application and even complexion,
Natural glow,
Real care for the skin.
Thalion recommendation
Utiliser 1 fois par jour tous les jours jusqu'à l'obtention du hâle désiré, puis 2 à 3 fois par semaine. Appliquer uniformément et en couche fine. Se laver soigneusement les mains après application.